Back to top
News and Announcements
Class Pictures Thursday, January 16, 2020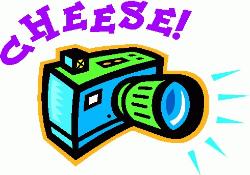 Class Picture Day is Thursday, January 16, 2020.
Students are required to wear their Uniforms on Class Picture Day. Students that have Physical Education on Thursdays may wear their Physical Education approved uniforms.

Give Kids A Smile- Free Dental Service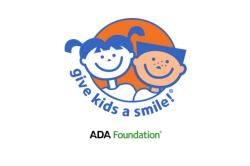 IS YOUR CHILD IN NEED OF DENTAL CARE?
Give Kids A Smile Day is designed to offer dental care to children who otherwise do not see a dentist.
Dental services may vary by location.
SCHEDULE AN APPOINTMENT FOR YOUR CHILD TODAY.

January 2020 Calendar

Click on the Link for the January 2020 Calendar.

Nurse's Monthly Newsletter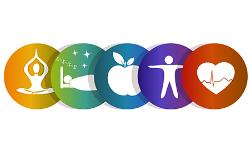 Click on the Link for some tips and information that could be beneficial for you and your child's health.

Winslow Twp School #6 Achieves Sustainable New Jersey Certification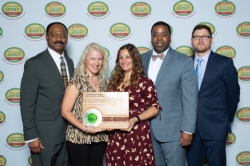 Winslow Township School #6 Achieves Sustainability Certification
108 New Jersey schools added to 2019 certified schools list released by Sustainable Jersey for Schools

Sicklerville, NJ – Winslow Township School #6 has met the rigorous requirements to achieve Sustainable Jersey for Schools certification.

Sustainable Jersey for Schools, a program for pre-kindergarten through twelfth-grade public schools in New Jersey, is voluntary, but achieving certification takes commitment and collaborative effort. Each school that is certified at the bronze level must submit documentation to show it has completed a balanced portfolio of the program's sustainability actions, attaining a minimum of 150 points. Currently, a total of 872 schools and 337 school districts are participating in the Sustainable Jersey for Schools program overall.

Click on the link for more information.

School #6 Staff, Students, and Families participated in a Healthy Halloween Cancer Awareness One Mile Walk on Friday, October 25, 2019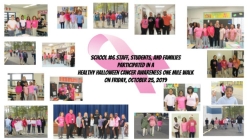 2019-2020 SY Student Handbook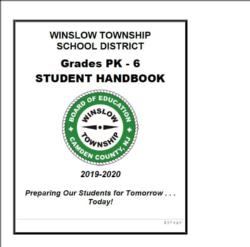 Congratulations Band Honor Students!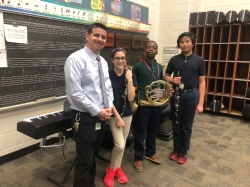 Students from School #6 have been selected to perform at the
2019 All South Jersey Board of Directors Association (SJBODA) Elementary Honors Band Concert.

Keeping Your Kids Safe Online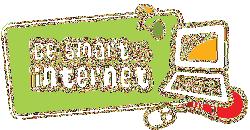 There are a lot of potential threats on the internet. Read the article from Scholastic Parents for helpful tips and links to keep your family safe.

School #6 is Recycling!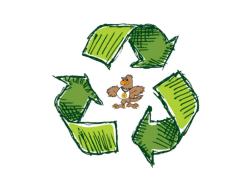 Please support our school! We are collecting old/used cell phones, laser & inkjet cartridges, laptops, iPods, tablets, eReaders, notebooks, and iPads.