Back to top
News and Announcements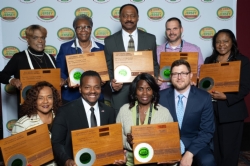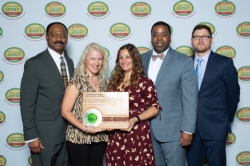 Winslow Twp School #6 Achieves Sustainable New Jersey Certification

Winslow Township School #6 Achieves Sustainability Certification
108 New Jersey schools added to 2019 certified schools list released by Sustainable Jersey for Schools

Sicklerville, NJ – Winslow Township School #6 has met the rigorous requirements to achieve Sustainable Jersey for Schools certification.

Sustainable Jersey for Schools, a program for pre-kindergarten through twelfth-grade public schools in New Jersey, is voluntary, but achieving certification takes commitment and collaborative effort. Each school that is certified at the bronze level must submit documentation to show it has completed a balanced portfolio of the program's sustainability actions, attaining a minimum of 150 points. Currently, a total of 872 schools and 337 school districts are participating in the Sustainable Jersey for Schools program overall.

Click on the link for more information.